Welcome to feetinform GmbH – the specialists in the design and manufacturing of the orthopedic insoles
Our system for the production of individual orthopedic insoles is powered by more than 20 years of experience of one of the leading German experts in feet orthotics – Trautmann GmbH.
Our system consists of three coordinated components: Spike (touch-measuring-system), FIF (software) and Hamster (milling). The choice of milling material is yours, we offer a large selection of FIF blanks. The choice of milling material is yours, we offer a wide range of FIF milling blocks. Simple operation and reliable milling results speaks for themselves.

Measurement
Spike is a 3-dimensional touch-measuring-system. The primary area of application is the measurement of the foot surface. The measuring principle is perfectly adapted to the requirements of orthopedic shoe technology.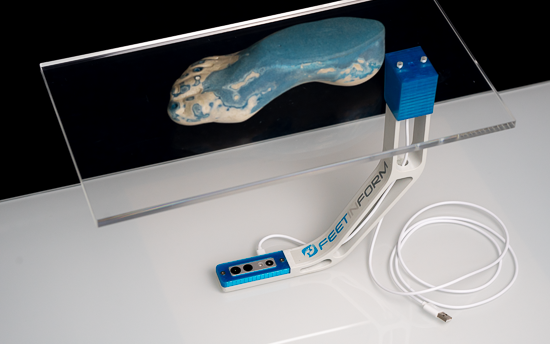 Kobra is a 3D scanner for foot soles and footprints on foam box.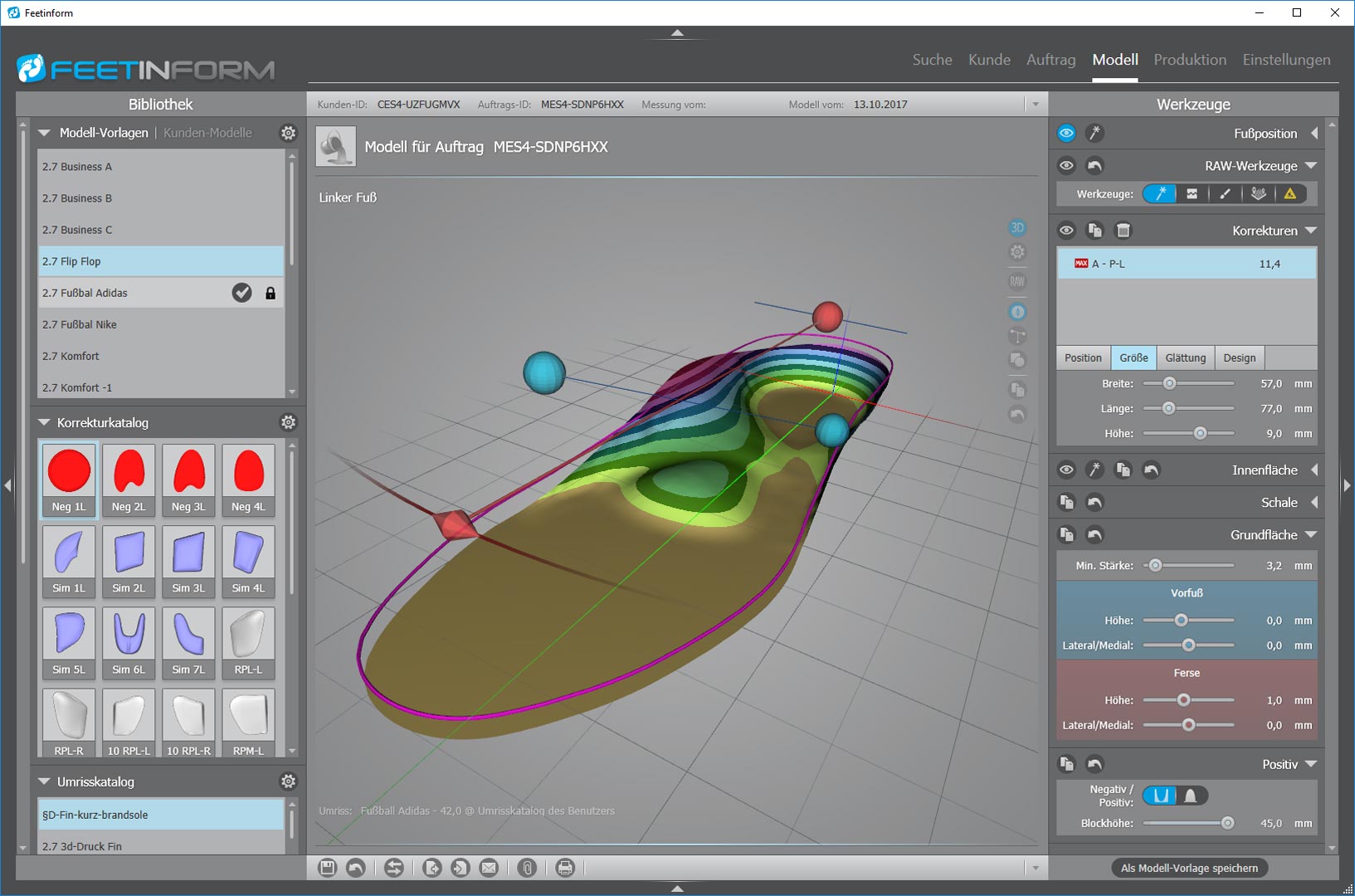 FIF – the feetinform software
The FIF software is the core of our system for the production of individual orthopedic insoles. FIF supports you in management of the customer data, foot sole measurement, creation of the model for the insoles and control of the milling machine.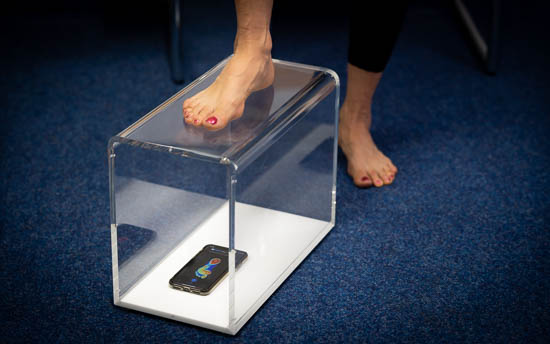 FIF Mobile App
FIF Mobile is a simple and mobile solution for 3D scanning footsoles, foam boxes and insoles.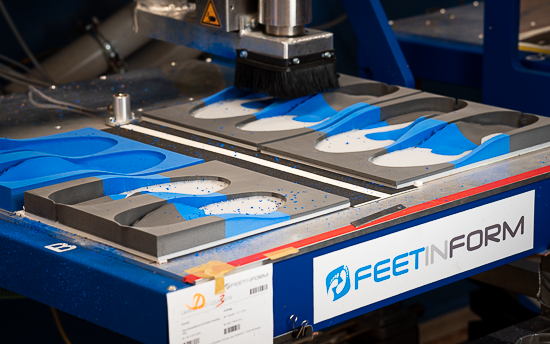 Milling of Insoles
The Hamster is a high precision and 100% FIF integrated milling machine. Hamster was developed as a result requirements from the production of orthopedic insoles and operates completely automatically.
Feetinform Mill-Center is your enlarged workbench and it mills your individual insoles quick and reliable.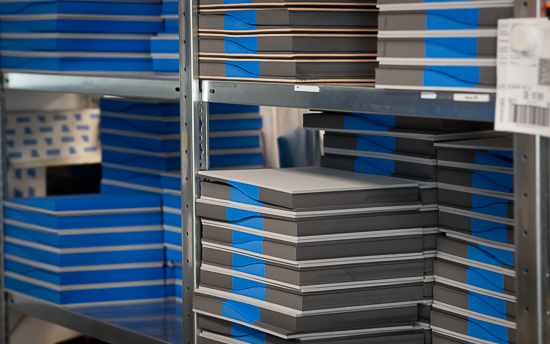 The feetinform milling blocks – the milling material
Our range provides a great variety of different degrees of hardness and attractive colors. Please to not hesitate to contact us if you need an advice in choosing the right type of the block. There is also possibility to compose and produce your own block types in our center.